Valentine's Day Gifts for the Sexy Stoner in Your Life
Valentine's Day is right around the corner. If you haven't gotten your special someone anything special, don't worry! We've collected some unique gifts that your ganga-loving girl or guy will love! Check out our team's top-picks for a fully-baked Valentine's Day!
1. Custom Engraved Monogrammed Lighter: $11.99
Wow your significant other with this super affordable, classy, and personalized lighter! 
2. Crabcakes & Cannabis Knit Beanie: $20.00
Keep your loved ones stylish and warm in our thick-knit, durable beanies. Available in three trendy colors!
 3. I+I Botanicals CBD Infused Bath Tea Blends: $29.99
If you haven't smelled or experienced this luxurious bath tea, we highly recommend you give it a soak. Give the gift of ultimate pampering with this box containing three unique blends. While you're at it check out the full line of I+I Botanicals Products! 
4. Crabcakes & Cannabis Rolling Tray: $15.00
For your favorite Marylander, this durable metal rolling tray makes the perfect backdrop to show off those rolling skills. Or serve up a crabcake on it!
5. Pillar Grinder: $70.00
This. Grinder. Is. Stunning. So stunning that no one will even notice it's a grinder and instead compliment you on the gold art on your mantlepiece. It comes with a deep-set bowl and diamond-sharp teeth.
 6. Higher Standards Bong Cleaning Kit: $35.00
When's the last time your bae's bong was cleaned? Go for the practical gift and be sure to win their heart. If you really want to go the extra mile, maybe you do the cleaning, too!
7. Bong Apetit : $27.00
Derived from the popular Viceland show MUNCHIES, Bong Appétit takes you through cannabis consumption like never before! Recipes by Ry Prichard and Vanessa Lavorato.
8. Makeup/Stash Bags: $22.00
Alright, but how cute is this bag? 
9. Natural Wood Rolled Smoke Filter: $18.00
For your eco-conscious sweetheart, these little curls of shaved maple are hand-planed in the New York design studio, Harold– and are about as natural as you can get.
 10. The Toker Poker: $9.95-$14.95
Why didn't anyone think of this sooner? Give the gift of an incredibly useful tool–available in various designs and colors!
11. A Woman's Guide to Cannabis: Using Marijuana to Feel Better, Look Better, Sleep Better–and Get High Like a Lady : $13.36
Who wouldn't want an interactive and engaging dosing guide on everything from mitigating the signs of aging, mood-boosting, to just getting a little high!
 12. Connector Pipes: $70.00
How cool are these porcelain, pebble-shaped pipes? Designed with ideal distance from the bowl to the mouthpiece, these little cuties are sure to surprise your special someone.
13. Tickets to the National Cannabis Festival: $45.00
Featuring performances by Method Man & Redman and Young M.A, with Backyard Band, Antiblas, The Archives and more on 4/18/2020! 
14. GangaLand Board-Game: $29.99
Mix it up with a new post-smoke activity! You remember CandyLand right? It's like that, but higher. 
15. Stash Logix Lockable and Smell-Proof Bag: $34.00
A practical gift that's as useful as it is adorable. Odor-proof and with a combination lock to keep all snoopers out of the stash.
16. Shrek 4 Movie Collection: $18.19
The gift that keeps on giving, am I right? Oscar-worthy films here ladies and gentlemen. 
17. Four Twenty Candle by Homesick: $29.95
No officer, it's just my fancy candle! Step into your zen with notes of bergamot, cedarwood, sandalwood, patchouli and musk. 
 18. Pineapple Express Pencil Portrait 20 x 30cm: $48.02
"Hands down the dopest dope I've ever smoked."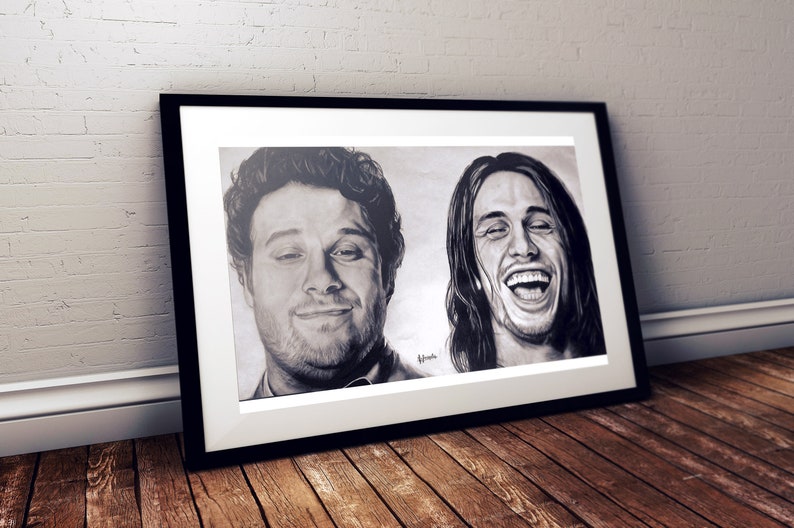 19. Firedog Smell-Proof Travel Bags: $10.99
Available in Black, Grey, Pink, and Natural Leather, these dog-tested bags are perfect for on the go! For your dried herbs and spices, of course. 
 20. Crabcakes & Cannabis Black Zip-Up: $45.00
Also available in a Heather Slate Hoodie, these tri-blend babies are incredibly soft, warm and ready to give your loved one a hug, even if you aren't around. 
Thanks for checking out our Valentine's Day Guide 2020! If you're still looking for more, head to our Crabcakes & Cannabis shop to check out more Maryland-themed gift ideas for your special stoner! Comment your favorite below!